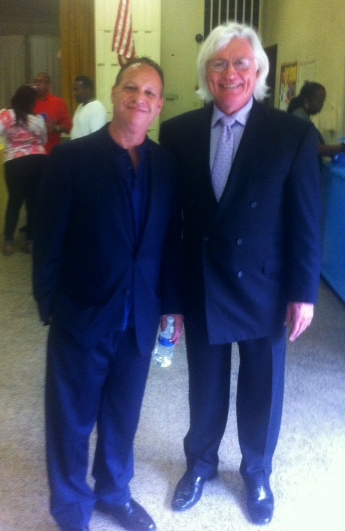 We were invited to be a featured guest speaker at Tom Mesereau's Free Legal Education Seminar on April 13th. Tom Mesereau is one of the nation's most acclaimed lawyers and has defended super star's like Michael Jackson and Robert Blake. Tom and I became good friends after we went head to head in the infamous Robert Blake Wrongful Death/Personal Injury case and now I have the privilege of working with him to help South Central Los Angeles residents with legal counseling.  Thanks again to Tom Mesereau and the Mesereau Legal Clinic for allowing me to speak.
Eric Dubin Spoke at The Mesereau Legal Clinic
Topic:
HIGH PROFILE TRIALS & CASES
How to use the media in High Profile cases, Insights into the biggest trials in modern history, Celebrities: the law, the jury, and the outcomes.
When:
Saturday, April 13, 2013 from 11:30 AM to 2:00 PM (PDT)
Where:
8722 Crenshaw Blvd.
Fellowship Hall of Morningside UCC
Inglewood, 90305
View Map
About the Mesereau Free Legal Clinic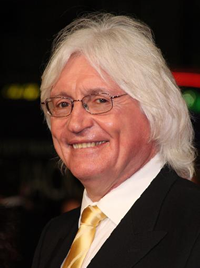 The Mesereau Free Legal Clinic offers free legal advice and educational seminars to the underprivileged. His legal seminars have had many super star speakers including District Attorney for Los Angeles County, Jackie Lacey and Superior Court Judge, Marguerite Downing.
The clinic is opened on Select Saturdays from 11:00 a.m. to 2:00 p.m. No appointment is required to see an attorney and ALL clients registered before 2:00 p.m. will be seen. Click here for the 2013 calendar!
"Finally. Lawyers who possess integrity, give back and work to improve the broken system. Lawyers who work with all people. Lawyers who embrace the soul of justice and return the energy of the spirit of the law into that place of freedom and justice for all, instead of a few corporate/ well-financed and for-profit-only interests."
– Evangelina Arvizu (from the guestbook on Mesereau Free Legal Clinic website)

The following two tabs change content below.
Orange County Personal Injury Attorney
Latest posts by Orange County Personal Injury Attorney (see all)