A Fighter Who Believes in Justice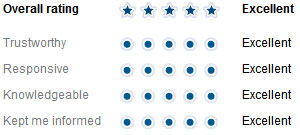 My husband and I hired him to represent us for the death of our baby. Mr. Dubin is very brilliant fighter who believes in justice. A lawyer who feels your pain. Each time I see him on TV I am very proud to tell people how great, how professional he is.
Eric Dubin is a Powerhouse Lawyer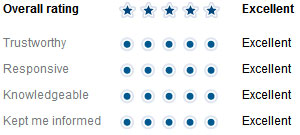 I've hired him for both personal injury and business cases, and he has exceeded my expectations in both. I found him to be smart, tireless, creative and well prepared.
A Great Man!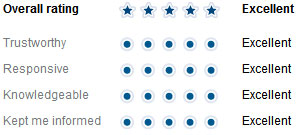 My father was hit and run by two cars on August 13,1998. Mr. Dubin represented my family …and he also emotionally supported us through this hard time and I am very thankful for having such an excellent lawyer. I know he is a unique Lawyer, and the best in the USA.
A BRILLIANT AND METHODICAL MAGICIAN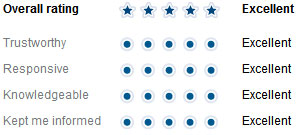 Eric Dubin is a true professional. He is blunt and to-the-point and does not dance around issues. He is very ethical and presents everything in an easy-to-understand way. He is gentle with clients and ferocious with opponents; planning his moves like a fox and attacking like a pitbull.
Peer Endorsements 2012:
"I have known Eric for the better part of 20 years and he has proven over and over again why he is successful; he is a tenacious litigator who never loses sight of how important the case is to his client. Eric not only gets results the old fashioned way — he wins in court — but he delivers true client satisfaction by guiding and supporting them through the very difficult process of litigating personal injury, wrongful death and other matters. I have recommended Eric to many people in need of an excellent personal injury or wrongful death attorney and Eric has delivered every time."
Dale Giali, Partner, Mayer Brown LLP
Eric is a consummate professional and tenacious litigator with a genuine heart. It has been my pleasure to work with Eric as co-counsel on a case involving devastating tragedy. He knows how to treat the clients with the utmost care and respect while aggressively fighting the opposing party in his search for justice. Eric delivers results and I will continue to recommend him to clients in need of a heavy hitting personal injury attorney with proven results.
Jessica B. Cha, Law Offices of J.Cha & Associates
I had the pleasure of assisting Eric in a large trial several years ago. He is relentless in pursuing justice for those injured or killed due to the wrongful acts of others. Eric is a proven civil trial lawyer with a record of huge success for his deserving clients.
Brian Bezonsky, Criminal Defense Attorney in Los Angeles, CA

The following two tabs change content below.
Orange County Personal Injury Attorney
Latest posts by Orange County Personal Injury Attorney (see all)