Contact
20 Years Representing Victims of:
Fatal Accidents
Severe Injuries
Business Litigation
Send A Message
Locations

ORANGE COUNTY, CA
19200 Von Karman Ave
Sixth Floor
Irvine, CA 92612
949-477-8040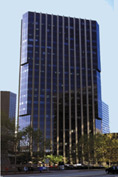 CENTURY CITY, CA
1875 Century Park East
Seventh Floor
Century City, CA 90067
310-284-3161
The following two tabs change content below.
LA & Orange County attorney, Eric Dubin, was named Top 20 Lawyer in the state of California. Also recognized as the winner of a $30 million dollar verdict against actor Robert Blake in the high profile wrongful death/personal injury case. Specializing in personal Injury and business litigation - call 714-381-1275 to discuss your personal injury or accident case today.
Latest posts by Eric Dubin (see all)