There are many vehicular accidents but perhaps the most devastating are those that involve trucks. That is why an Orange County truck accident lawyer is vital in these types of accidents. Because of the size of trucks, the result of these accidents are often times serious. If you are involved in a truck accident through no fault of your own, you are entitled to compensation for injuries and damages.
To know more about what you are entitled to, it's important to contact an Orange County truck accident lawyer. Eric Dubin can do all this for you:
Inform you of all the information about your state's laws.
Make sure that you get the most compensation you are entitled to.
He can evaluate the facts and injuries surrounding the accident and determine what kind of compensation you might get.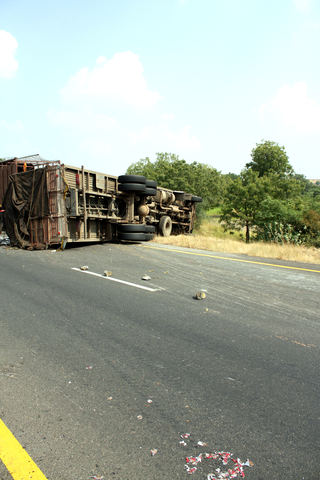 A truck accident is different from a car accidents and other vehicular accidents. Trucking companies, trucks, and truck drivers are regulated by federal laws to reduce the number of truck accidents. Truck drivers are required to have special license and training which are not requirements of other drivers. If they have not met these requirements and they figure in an accident, they can be sued for this violation. Companies who hire drivers who are not qualified to drive trucks can also be sued for injuries and death resulting from a truck accident.
Injuries and damages that result from truck accidents are usually more serious than ordinary accidents. That's why truck companies and truck drivers have more insurance coverage and more insurance money is involved in truck accidents. That means that more money is available for damages and compensation for injuries sustained. Your Orange County truck accident lawyer can make sure that you get the full amount you are entitled to.
Be sure you are consulting an Orange County accident lawyer for your truck accident. Truck accidents are different and an experienced Orange County personal injury attorney's knowledge and expertise would mean that your legal rights are protected and that you will be compensated for injuries sustained because of the accident.

The following two tabs change content below.
Orange County Personal Injury Attorney
Latest posts by Orange County Personal Injury Attorney (see all)